Welcome to the Troop 30 Rainmaker's Wiki Page
Anyone in Troop 30 can add content once they have registered a wiki account. You can also update things using editing. Discussions are available on various topics of interest to Boy Scouts. Navigate our Wiki page by going to the top of the screen and clicking on "pages on this wiki." If you can't figure it out than you can go to the help page. I hope you have fun!
Comment if you like this page!
Camping
You can find out all about our hiking adventures on our history page.
About us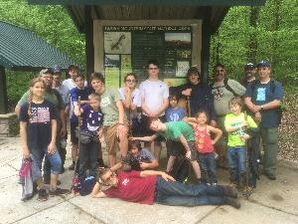 We are a Boy Scout troop based in Knoxville TN and are a high achieving group of boys known for being a very active troop. We are all interested in outdoor adventure. We go on a weekend outing each month. Typical outings are hiking, camping, backpacking or river adventures. Have fun browsing the site!
We also have a web site on Scoutlander!
We Have Other Websites!
The old website that has been archived is here. It has stuff from 2011-2015.
Our other website is on scoutlander. It has the rest of our history on it.
Special Offer
We are selling christmas wreaths this year. The are $20 a piece. You can buy them out front of Mast General Store downtown on black friday 2017.
Latest activity
Photos and videos are a great way to add visuals to your wiki. Find videos about your topic by exploring Fandom's Video Library.
Community content is available under
CC-BY-SA
unless otherwise noted.